CHINAPLAS Igniting New Momentum during Challenging Times
April 13-16,2021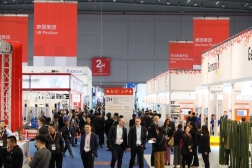 New Era . New Potential . Innovation for Sustainability
CHINAPLAS Igniting New Momentum during Challenging Times
Publish Date: 2020/12/08
In today's unprecedented turbulent times, the global manufacturing industry is undergoing profound and complex changes, facing uncertainties and challenges, while opening up new opportunities under the new normal. CHINAPLAS 2021, the Asia's No. 1 plastics and rubber trade fair, themed "New Era . New Potential . Innovation for Sustainability", will not only stimulate development in the industries, but also keep the momentum going in the exploration of business opportunities in the new era.

New Era: Get a Foothold in Dual Circulation to Adapt to New Development Model

In a special period when COVID-19 has brought a lot of uncertainties to the global economy, China has been taking actions to contribute more certainties to the world. China's economy recovered strongly following the COVID-19 pandemic. After a sharp V-shaped rebound in the first six months of the year, China's GDP expanded 4.9% in the third quarter. It is predicted that China will be the only major economy in the world achieving positive growth in 2020. When the economy is rapidly recovering, China is leading consumption upgrade, enhancing self-innovation capacity to push forward the high level opening up to the world, and hastening the establishment of a new development model featuring dual circulation in the domestics and international markets where the former plays a leading role.

The 13th Five-Year Plan is coming to end while the 14th Five-Year Plan is about to start. CHINAPLAS 2021 will be held at Shenzhen, one of the core driving forces of the Guangdong-Hong Kong-Macao Greater Bay Area, to proactively seize new opportunities arising from China's swift economic recovery and open up transformation under the dual circulation environment.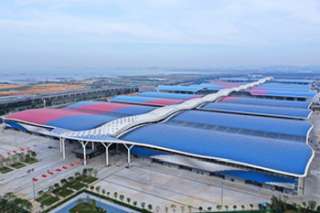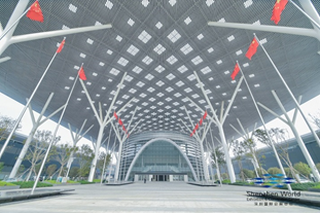 CHINAPLAS 2021 will be held from 13 to 16 April 2021 at Shenzhen World Exhibition & Convention Center.

New Potential: Ignite New Momentum to Reconstruct the Industries

An unimpeded domestic circulation is the key. The main focuses are reconstruction of the industrial foundation and upgrade of the production chain. China has a fully equipped industrial system and a complete industrial chain, providing huge room for technological innovation and application.

Great potential in domestic market and a persistent growth in exports
With China's massive market advantage and the continuous support of domestic market strategies and various stimulus policies, there has been a sustained recovery of the Chinese consumer market. In September 2020, the total retail sales of consumer goods reached 3.5295 trillion yuan, with a nominal year-on-year growth of 3.3%. China has been steadily manufacturing while many countries are still suffering from the pandemic. Relying on its unique advantage in the industrial chain, China's foreign trade imports and exports have been stabilizing quarter by quarter. China's exports reached 5 trillion yuan in the third quarter, with an increase of 10.2%.

Emergence of New Consumption Patterns and Forms of Business Stimulating Growth Potential
In the post-pandemic era, demands for healthcare, smart-tech, eco-friendliness, convenience and comfort have increased sharply. The sales and exports of household products like kitchen appliances and fitness equipment have risen. Demands on fresh food distribution, express delivery and convenience food products have increased in adverse market conditions. A surge in diversified, personalized and high-quality demands will give rise to more new consumption patterns and forms of business.

Accelerated Construction of Infrastructure Outlining the Blueprint of Smart-Tech Era
Technologies like 5G, cloud computing, AI and Internet of Things have demonstrated immense development potential in the wave of new infrastructure, providing new impetus for economic recovery and sustainable development, while creating unprecedented opportunities for the plastics and rubber and industries. As the leader of new infrastructure, 5G has been making satisfactory progress since its commercial launch a year ago. China has built more than 690,000 5G base stations by the end of September 2020 and sold more than 100 million 5G mobile phones in the first three quarters this year.

Diversified Demand in Reshaped Landscape of Global Supply Chain
The pandemic has diversified the global supply chain and suggested domestic supply chain and backup plans as alternatives to prevent supply chain network from being too extensive and over-dependent on a particular region. Considering all kinds of uncertainties, enterprises will pay more attention to safety and control, collaborative innovation, flexibility, diversification, intelligence and localization in the supply chain in the future. In addition, the development of core technologies has reached bottleneck. To overcome this, it is necessary to develop more original technologies and make up the deficiencies of the domestic circulation.


Demands on fresh food distribution and household electronic appliances are igniting new momentum in the market.

Innovation for Sustainability: Make Sustainable Development Possible

In February 2020, the National Development and Reform Commission and the Ministry of Ecology and Environment of PR China jointly issued the "Opinions on Further Strengthening the Treatment of Plastic Pollution". It suggests recyclability, easy recycling and degradability as the directions to develop and promote plastic products and substitute products which can cultivate new business models conducive to regulating recycling and reducing plastic pollution.
The tightened restrictions and bans on the use of plastics worldwide have facilitated the control of plastics pollution. The plastics and rubber industries have been actively introducing alternative solutions, with the emergence of biodegradable plastics and many innovative technologies for post-consumption recycling and reusing.

Plastics recycling not only requires the lead of innovation and the support of technology, but also the design for recycling, which means to add recycling ideas at the stage of product design. As a platform where new and high technologies for the entire industrial chain of the plastics and rubber are released and exchanged, CHINAPLAS 2021 covers various application industries and every stage of product life cycle, promoting continuous innovation and advancement of the industries.



A lot of green and recycling solutions will be found at CHINAPLAS.

Embrace Changing Times: Respond to New Market Demands Rapidly

Technological innovation is the key for China's domestic demand expansion, new infrastructure, domestic substitution and realization of plastics recycling. It is necessary for enterprises to speed up technology innovation, business upgrade and transformation to boost their competitiveness. CHINAPLAS is located in China with strong influence over the Asian region and the world. The upcoming edition of show will be held in Shenzhen, the city of innovation and creativity. CHINAPLAS embraces the changing times actively, responds to the new demands of the market rapidly, and explores the development of the dual circulation together with the industry stakeholders.

Space reservation of CHINAPLAS 2021 is overwhelming. More than 3,600 exhibitors have confirmed their participation, including 10 country/region pavilions from Austria, France, Germany, Italy, Japan, Korea, Switzerland, United Kingdom, United States and Taiwan region. This shows that the enterprises are with full confidence in the prospect of the plastics and rubber industries. Many forward-looking technologies and practical solutions will be introduced at CHINAPLAS, including cutting-edge technologies from all over the world and strong-rising Chinese technologies. Want to check out the latest information of the 3,600+ exhibitors? Please click here to visit the upgraded Suppliers' Database.



CHINAPLAS 2021 will be held from 13 to 16 April 2021, occupying 16 halls of the Shenzhen World Exhibition & Convention Center, which covers 350,000sqm of exhibition area. Together with more than 3,600 renowned exhibitors from all over the world, the exhibition will showcase countless innovative materials and mechanical technologies. It is expected to attract professional visitors from different plastics and rubber application industries in China and overseas countries. Please click here to pre-register.

In 2020, we have gone through hard times together and pursued development in the face of adversity. 2021 will be a new starting point for us! Let's meet at CHINAPLAS 2021 to seize the new and golden opportunity in challenging times.


Fairground layout plan

For more information about CHINAPLAS 2021, please visit www.ChinaplasOnline.com.


**END**